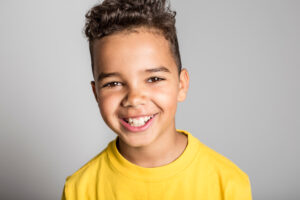 If you are the parent of a young child, then you know how difficult time management can be. This time of year, take advantage of the end of your little one's summer vacation and have them come into the office for a cleaning and examination with their dentist. By tying their regular oral health maintenance to an important time in their life, you can help them to understand the value of periodic visits for a checkup.
With our team of preventive and children's dentistry experts in Houston, TX, you can help your little one to walk into class on the first day feeling fresher by keeping the emphasis on their oral health. This approach can also help you to remember the importance of these appointments, giving you a reminder every time this period rolls around. Just like you do, your child requires a checkup every six months at the very least, so if it has been a while, help them to find their way back to a positive dental path. Set aside some time for a semiannual checkup before they go back for the fall semester!
Help Your Child To Understand The Importance Of Dental Maintenance
When you bring your child to the office for a semiannual checkup with their dentist, you give them distinct oral health advantages. They need some assistance in learning the value of dental care, and these visits help them to know how to properly brush and floss. This can be a difficult time for parents, as your child might not understand why they need to care for their teeth every single day. We appreciate being an oral health educator, so when they start to skimp on their brushing, reach out and schedule an appointment for a cleaning and examination.
Take Advantage Of The Time Of Year With A Back-To-School Checkup
Before you know it, your little one will be back in class for the fall, and while it still feels like summer here in Houston, don't let this time slip away from you. Tying a checkup to the start of the school year can help you to reinforce the importance of dental care! These appointments include both a cleaning and an examination, helping your child to form healthy habits. Just like you do, they need these vital visits at least twice each calendar year, so if it has been longer than six months, talk to our team!
Schedule Their Next Checkup With MMC Dental In Houston, TX
Your child needs a dedicated cleaning and examination of their smile, so before they head back to class, schedule their next appointment! To learn more about the advantages of prevention, give us a call at MMC Dental in Houston, TX at (713)926-8896.