Contact MMC Dental Today
Our office is through ENTRANCE 1 on Hillman St. Take elevator to the SECOND Floor. Turn RIGHT to our office.
(Map below shows designated PARKING ENTRANCES near ENTRANCE 1)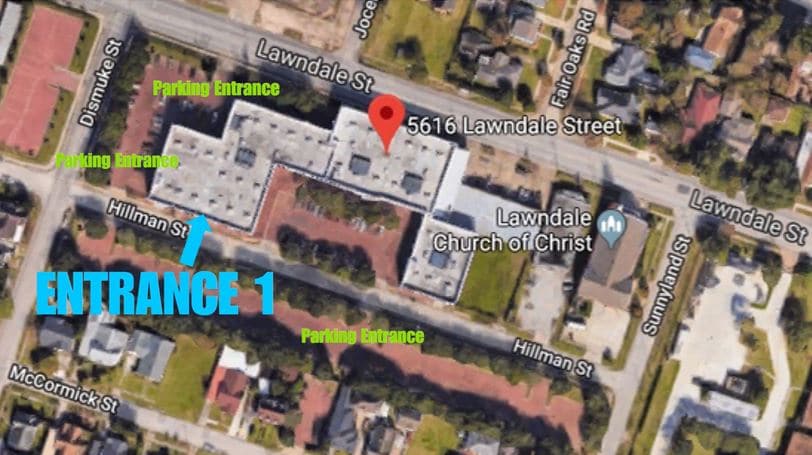 When you're ready to schedule your visit with us, call MMC Dental in Houston, TX, today at 713-926-8896.
MMC Dental
5616 Lawndale Street, Suite A-202
Houston, TX 77023
Phone : (713) 926-8896
Hours
Mon: 8:30am – 5:30pm
Tue : 11:00am – 6:00pm
Wed: Closed
Thu: 11:00am – 6:00pm
Fri: 8:30am – 5:30pm
Sat: 8:00am – 1:00pm
Sun: Closed
Holiday Hours:
November. 26th-28th Closed
December 23th -28th Closed
December 30st 8:30am -5:30pm
December 31st 8:30am – 3:00pm
January 1st Closed