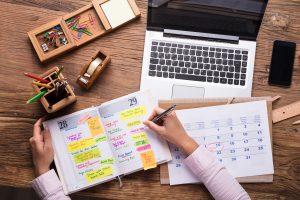 Now that we're about to start November, this means that the end of the year is coming soon. We encourage our patients to schedule a checkup and cleaning today and use any remaining dental benefits before they expire! In today's blog, your Houston, TX, dentist discusses the benefits of a dental checkup.
The Exam
A checkup every six months is recommended for everyone ages two and up. When we see you for an exam, we can take a close look at your teeth, gums, jaw, and oral structure with digital x-rays and intraoral cameras. We then view these detailed images chairside, so we can walk you through the diagnostic process and make an assessment with accuracy and precision. We identify possible areas of concern and then address them before you experience discomfort or threats to your smile's stability. For example, we look for signs of tooth decay, dental infection, wear and friction that indicates TMJ disorder or bruxism (teeth grinding), and warning signs of gingivitis and gum disease. We also make sure baby teeth are falling out on schedule for kids, and that their permanent teeth are arriving properly.
Cleaning Your Teeth
During the same visit, we will also clean your child's smile! A dental cleaning is a great way to protect teeth and gums from decay and disease, as we remove all harmful plaque and tartar with an ultrasonic scaling device and a manual tool. We then polish the teeth too! Not only do you have a reduced risk of cavities and more, but this also fights bad breath and stained teeth as well. Kids and adults alike need to have this done every six months, as brushing and flossing alone do not remove plaque and tartar from the smile.
Using Your Benefits
Now is a good time to schedule this visit, as you can get treatment before the busy holiday season begins and you have limited time to see us. You can also use your remaining 2021 dental insurance benefits, or any remaining health savings fund, before they expire at midnight on December 31st. We would love the chance to help you and your family end 2021 with strong, healthier smiles, and then continue treatment in 2022 once your new benefits become available.
If you have any questions about checkups and cleanings, or if you would like to schedule one for you or a member of your family, then contact our team today to learn more.
TALK TO MMC DENTAL ABOUT PREVENTIVE DENTISTRY
We want to make sure your family is ready to begin a new year with a better smile, so you avoid painful complications and poor oral health. For more information on ending 2021 with a beautiful and healthy smile, then contact your Houston, TX, dentist, Dr. Chan, by calling 713-926-8896.