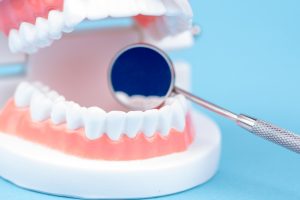 How long has it been since you and your family attended a checkup and cleaning visits? Even if you brush and floss properly, you still need to have your Houston, TX, dentist examine your smile and remove plaque buildup with a cleaning. In today's blog, we talk about the purpose of these visits, and how to keep smiles of all ages strong.
The Dental Exam
An exam benefits people of all ages, from kids as young as two to adults and even senior citizens. When you see us for an exam, we will sit you down and employ advanced digital technology to quickly and comfortably gather a series of detailed images of your smile. Along with viewing the teeth and gums, these images also provide clear pictures of your roots, oral structures, and more. A precise and accurate diagnosis is possible, and we can often begin treatment for issues before you experience symptoms. Our team will look for issues like tooth decay, dental infection, gingivitis, and even periodontal disease. The exams also identify the indicators of TMJ disorder and bruxism, as well as developing misalignment or oral cancer.
Cleaning Your Teeth
The checkup will help us gauge the health of your smile and create a treatment plan to address any issues we uncover. But a cleaning helps prevent problems from occurring! The procedure essentially removes all plaque and tartar buildup with an ultrasonic scaling device and a manual tool. Removing plaque helps prevent enamel erosion and gum inflammation, safeguarding smiles against tooth decay and gum disease. The process could also help fight bad breath and prevent serious discoloration. If you have warning signs of gingivitis or gum disease, such as sore, red, and bleeding gums, we could also recommend a scaling and root planing to remove buildup from the teeth and the roots as well. The final step of the process involves polishing the teeth for a brighter appearance.
Care for All Ages
We can see your child as soon as the first baby tooth erupts for an initial visit, and start offering checkups and cleanings around age two. We also have unique treatments to help protect kids from the onset of tooth decay, such as fluoride varnish applied at every checkup. Or dental sealants that keep goods from becoming stuck between the hard-to-reach rear molars. The sealants then stay in place for up to ten years! If you have any questions about our checkups and cleanings, or if you want to schedule one, then contact our team today.
TALK TO MMC DENTAL ABOUT FAMILY DENTISTRY
Our team is ready to help you and your family enjoy optimal oral health for years to come. For more information on our general dental treatments or to schedule a visit, contact your Houston, TX, dentist, Dr. Chan, by calling 713-926-8896.