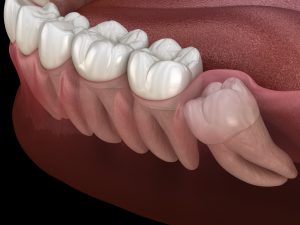 Some dental practices will refer you to another office for oral surgery. However, for convenience our team performs common oral surgeries in house, including tooth extraction and dental implant placement. In today's blog, your Houston, TX, dentist talks about our approach to in-house oral surgical care.
Specialized Care In-House
We don't want to refer you to another office, complicating your treatment process. Instead, we work with a variety of dental and orthodontic specialists in our office. We then perform any necessary oral surgeries under the same roof. In addition to saving your time and headache, this means that our dentists and specialists can work together in tandem to ensure you're receiving the quality care necessary to improve overall oral health. This means a comprehensive and personalized treatment plan, with an entire working together to ensure optimal results! But what kinds of oral surgical procedures will our team provide?
Tooth Extractions
A tooth extraction is a common procedure that we perform to protect the health and stability of your smile. When a tooth is too decayed or infected for treatment with fillings, crowns, or root canals, then extraction could prevent the infection from reaching other parts of your smile. The same goes for teeth too broken to be repaired with a crown. An extraction could make room for orthodontic treatment, and we could take out teeth loosened by gum disease. For patients in their late teens and early 20s, we could remove wisdom teeth before erupt. The arrival of your wisdom teeth could lead to painful partial eruptions known as impaction, as well as misalignment, function, and damaged teeth. The process of extracting a tooth takes about 30 minutes, and we will take measures to ensure you're comfortable!
Dental Implant Placement
When you suffer from one or more missing teeth, then you may need to receive a dental implant. These are inserted into the jawbone and act as new roots, providing replacement teeth that can last decades or even a lifetime, as opposed to the 5 to 10 years that a removable denture or bridge tends to last. During surgery, we use advanced technology to gently and carefully guide the posts into place within your jawbone, picking an area and angle to ensure it can support a crown or even a full set of dentures.
If you have any questions about our approach to oral surgery, or if you're interested in our in-house care, then contact our team today to learn more. We want to help improve your smile's function and beauty!
TALK TO MMC DENTAL ABOUT ORAL SURGERY
We would like to help restore the function, beauty, and health of your smile with personalized oral surgery. For more information on our approach to oral surgery, then contact your Houston, TX, dentist, Dr. Chan, by calling 713-926-8896.