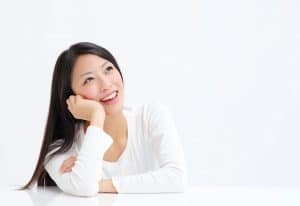 Taking good care of your teeth and gums on a consistent basis is rewarding by itself. The clean bill of health your dentist gives your smile at each checkup and the minimal need for care and attention your smile needs are invaluable benefits. However, the care you put into your smile may not always show as it should. For example, even healthy teeth can develop stains over time, which makes professional teeth-whitening one of the more common dental treatments (besides routine checkups and cleanings). Before recommending teeth-whitening to brighten your smile, we'll ensure that it's the right option for you by checking a few things first.
Diagnose your specific teeth stains
There are many different reasons why non-professional teeth-whitening solutions don't usually produce adequate results. In order to be sold over-the-counter, they must be highly diluted to make them safe for everyone who uses them. In addition, buying and applying an OTC whitening product doesn't require an examination from your dentist, which means your stains may not even be responsive to whitening, and you wouldn't know it. The first step to professional teeth-whitening is to diagnose the specific types of stains your teeth have developed, and ensure that whitening is the right solution to erase them.
Make sure the rest of your smile is healthy
Without knowing the specific types of stains on your teeth, you may not know if they indicate something more serious than just discoloration. For example, some types of stains can be the result of internal tooth damage or infection, which require direct restorative treatment to address. Another important advantage of professional treatment is that your dentist will be able to detect any such problems during your examination. If one or more teeth are not in perfect health, then improving your smile could require much more than just a topical whitening treatment.
Check with your dentist about your options
When you visit your dentist to brighten your teeth and find out that your condition may be more complex than you thought, you'll also have access to alternative options that can address the problem. Today's cosmetic dental treatments are designed to improve nearly any cosmetic smile concern in a minimally invasive manner. In some cases, custom porcelain veneers or other cosmetic treatment may be a better solution for improving your smile than teeth-whitening.
Learn how to whiten your smile professionally
If your smile needs brightening, then it's worth doing it professionally with custom-designed teeth-whitening treatment. To learn more, schedule an appointment by calling MMC Dental in Houston, TX, today at (713) 926-8896.