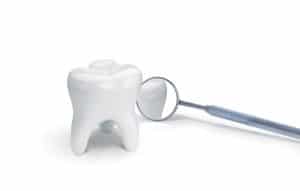 The end of 2019 is sneaking up on us! Which means time to arrange a visit with your Houston, TX, dentist is running out. A routine exam is crucial for safeguarding your teeth against common oral health issues, such as tooth decay and gum disease. By scheduling one now, you can see us and enjoy better oral health before the start of the New Year!
The Dental Exam
The checkup is an exam in which we employ advanced technology, including digital x-rays and intraoral cameras, to take a detailed picture of your overall oral health. We look at the teeth for signs of decay, infection, or wear and friction. We watch the gum tissue for indicators of inflammation and gum disease, and also look for the warning signs of TMJ disorder, bruxism (teeth grinding), and oral cancer. The earlier an oral health problem is identified, the sooner we can begin treatment to help return your smile to optimal health and function. You should have one every six months, or every three to four months if you have high risk factors for gum disease.
Keeping Your Teeth Clean
The dental cleaning occurs in the same visit, and involves our team removing all plaque and tartar buildup from the surface of the teeth with an ultrasonic scaling device and manual tool. The procedure reduces the risk of tooth decay and gum disease, while also combating teeth stains and bad breath. Keeping your smile clean means improving overall health and beauty. If you have warning signs of gum disease, we may perform a deep cleaning, in which we remove buildup from the teeth and the roots to help improve periodontal health.
See Us Before 2020
Scheduling a visit now means we can likely begin treatment soon to address your oral health issue and help you start the New Year with your healthiest and brightest smile. We offer a full range of treatment in-house, so you don't have to be referred to other practices. Our doctors all work with one another to offer you treatment with accuracy and precision. Each patient enjoys a personalized and comprehensive treatment plan. If you have any questions about protecting your smile's health and beauty, and avoiding serious complications, then contact our team today to learn more. We're ready to help you greet 2020 with a better smile.
MMC DENTAL PROVIDES EXAMS AND CLEANINGS
We're here to help you and your family enjoy optimal oral health from now through the New Year. To find out more about our approach to family dentistry, then please schedule a consultation with Dr. Michael Chan by calling MMC Dental in Houston, TX, today at (713) 926-8896.