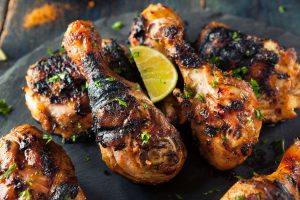 Once again, we would like to focus on the Houston, TX, community. In today's blog, we're going to talk about four community events taking place this weekend. In addition, don't forget that with our cosmetic and restorative treatments, we can improve the health and beauty of the smile, often in as little as one visit.
Community Events in Houston, TX
Houston Jerk Fest 2019: The 2019 Jerk Fest will take place on Saturday, September 14th from 2pm until 10pm! The festival takes place in Midtown Park on 2811 Travis Street. Enjoy delicious food and check out the $1000 Jerk Cook-Off Competition! There will be live music, arts and crafts, kids events and a playground, and even a dog park. Fun for everyone in your family!
AFRIFEST: 2019 AFRIFEST, a festival of African Arts, Culture, and Entertainment, will take place on Saturday, September 14th at the Houston Baptist University on 7502 Fondren Street. Learn more about the incredibly diverse cultures of Africa, with arts, live music, dance, raffles, and more! Great for the whole family. Admission is $10, but kids, students, and seniors can enjoy a $5 pre-sale admission!
A Princess Ball: The Prestigious Hess Club on 5430 Westheimer Road will be hosting A Princess Ball on Saturday, September 14th, where kids can meet popular Disney princesses and enter a drawing to win a two-hour limo ride with two of their favorite princesses! There will games, dancing, singing, and prizes. A great event for kids of all ages to enjoy! The event lasts from 1:30pm until 3:30pm.
Live from the BBQ: Live from the BBQ will take place at Peggy Park at 4101 Almeda Road on Saturday, September 14th from 3pm until 10pm. Your family can enjoy food trucks, vendors, live music, games, photo booths, and more! Delicious food and a great way to spend a day with those closest to you!
MMC DENTAL OFFERS HEALTHIER SMILES
Our team wants to help you enjoy more attractive smiles and better oral health. To learn more about our treatment options, then please schedule a consultation with Dr. Michael Chan by calling MMC Dental in Houston, TX, today at (713) 926-8896.