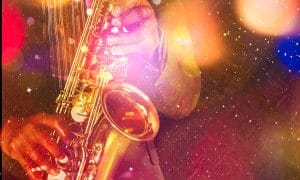 Every now and then, we like to take a break from our usual oral health topics and take a closer look at our community. Houston, TX, offers tons of fun and exciting events for you to attend with your friends and family. In today's blog, we're going to look at four events taking place this weekend. So, if you haven't made any big plans for the weekend, we can help!
Community Events
Shrimp Fest 2019: You and your family can attend Shrimp Fest 2019 at Traders Village Houston on Saturday, September 7th and Sunday, September 8th from noon until 4:30pm. Parking is $4 and admission is free! This open-air market will feature tons of vendors and fun activities for the whole family to enjoy. You can purchase delicious sea food and more!
Fall Jazz Festival: The Fall Jazz Festival will take place on Saturday, September 7th and Sunday September 8th at Midtown Park on 2811 Travis Street. Tickets are $52.50 to $725 and admission will cover both days. There will tons of amazing musicians performing, you definitely don't want to miss these shows!
Candytopia: Enjoy an amazing interactive and full sensory art event today at 10am, and on Saturday, September 7th at 10am, and Sunday, September 8th at 11am. Attractions will be based on local culture and unique elements of the city. The event takes place at 7620 Katy Freeway, Building 3B, Suite 360. Tickets are $20 to $28, and kids three and under get in free. Fun for the entire family, be sure to stop by this weekend.
Singles Social: Enjoy a unique twist in speed dating with Singles Social on Saturday, September 7th from 7pm until 9pm at Anvil Bar and Refuge on 1424 Westheimer Road. Using a fun app, you will be connected with singles for mini-dates based on your profile. See if you can find your special someone!
MMC DENTAL OFFERS COMPREHENSIVE DENTAL CARE
Our team can improve oral health and boost smile beauty with a full range of treatment options. To learn more about our approach to comprehensive family dentistry, then please schedule a consultation with Dr. Michael Chan by calling MMC Dental in Houston, TX, today at (713) 926-8896.