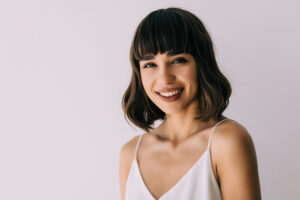 Do you take the time to visit your dentist on a regular basis? If not, you could be placing yourself at unnecessary risk of serious oral health concerns such as tooth decay and periodontal disease. For the prevention of these conditions and more, be sure that you are sticking to a consistent schedule of cleanings and examinations with your provider. You have the power to keep your dentistry at a high level through your semiannual checkups at the dentist.
When you need a smile refresh, talk to our helpful team in Houston, TX about setting up your next appointment in the office.  Come on in for a dedicated cleaning of the surface of your teeth so that you can experience a fresher smile, free of plaque and tartar accumulation. In addition to the removal of your bacterial buildup, you will also receive a thorough examination of all areas of your mouth. This way, you and your dentist can have a consistent view into what's going on in your smile. Early detection allows you to treat oral health concerns quickly!
Your Semiannual Checkup Starts With A Detailed Cleaning Of Your Smile
When you come into the office for a routine dental checkup, your appointment will start with the cleaning of the surface of your teeth. Most people require these visits every six months, so if it has been longer than that since the last time you saw us, give us a call and set aside some time for your preventive care. Some people have certain factors that can require a more accelerated schedule of treatment, so be sure to talk with your dentist about your specific timeline.
Over time, your plaque and tartar buildup can cause serious harm to your smile, including tooth decay and gum disease. Our trained professionals will remove this problem biofilm from the surface of your teeth, allowing you to feel fresher while improving your prevention.
Experience The Advantages Of Consistent Examinations And Imagery During Your Checkup
Alongside your cleaning, you will also receive a visual examination and any necessary imagery so that your dentist can keep an eye on any troubling developments. This part of the process is pivotal in keeping your smile safe, so make sure that you are sticking to the timeline of visits that your provider gives to you. If you have a diagnosis that requires treatment, early detection can help you to avoid further damage to your smile!
Stay On Top Of Your Prevention With A Checkup From MMC Dental In Houston, TX
If it has been a while since the last time that you were in the dental chair, take the time to see a knowledgeable oral health provider. Schedule your next semiannual checkup with a call to MMC Dental in Houston, TX at (713)926-8896 today!