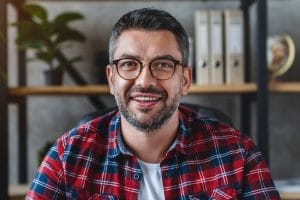 Tooth loss can be a deflating, upsetting experience. Of course, there's the initial physical pain that comes with losing a tooth. Beyond that initial pain though, there's also a psychological and emotional pain that comes with tooth loss. You may feel embarrassed and self-conscious about your own smile. No one deserves to dislike the smile they see in the mirror. If you've suffered the loss of a single tooth, or extensive tooth loss, prosthodontics could rebuild your smile. There are a number of dental prosthetic options that can restore your missing teeth and allow you to love your smile again.
Prosthodontic Options Can Be Tailored to Your Needs
Whether you've lost a single tooth in an accident, or you've suffered from chronic tooth decay, tooth loss is never an easy experience. Each case of tooth loss needs its own custom solution, and different prosthodontic options can provide different solutions. If you've lost a single tooth and your jawbone is still healthy, a dental implant may be the best choice for you. If you've suffered tooth loss throughout your mouth, a partial or full denture may be best. Dental bridges can be used to replace a single tooth or a series of missing teeth.
The Goal of Each Prosthodontic Option Is the Same
No matter which dental prosthetic your prosthodontist recommends, the goal is the same: restore the function and appearance of your teeth. In addition to the appearance of your smile, the function of your bite is vital for your overall oral health. Missing teeth can cause your bite to shift and misalign over time. As your teeth move into the gap left by your missing tooth, the irregularity created in your bite may actually cause additional wear on your remaining teeth. This can lead to compounding issues in the future, so it's a good idea to address your tooth loss as soon as possible.
Determining the Best Option Is a Matter of Working with a Professional
Tooth loss can be intimidating. You may not be sure where to start on your road to recovery. Reaching out to a trusted professional as soon as possible is for the best. The quicker you address your tooth loss, the more minimal the health consequences. A prosthodontist specializes in tooth replacement, and can walk you through your options based on need and budget. If you can find a location that carries you through the entire prosthetic process, you'll have an easier, more comfortable time.
MMC Dental Has Specialists for Every Prosthodontic Case
MMC Dental in Houston is a team of specialists who can complete the entire dental prosthetic process — whatever your individual needs may be. With our range of seasoned professionals, we can evaluate your tooth loss case and determine the best way forward for your recovery. Reach out to MMC Dental about an initial appointment by contacting our Houston, TX office at 713-926-8896.