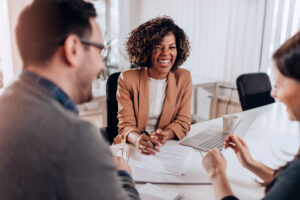 Significant events can leave you quickly looking for ways to improve your appearance. Weddings and graduations often include photographs, and you want to look your best for these memories. Important matters like a key job interview can also be stressful if you are worried about how you look. Cosmetic dental enhancement can help you to feel more confident at these times. Sometimes, people can feel that cosmetic dentistry requires weeks of planning. If your important function is coming up, speak with a dental professional about your options.
At MMC Dental in Houston, TX, we understand that time is of the essence in your cosmetic improvement. The treatment of your stained teeth is possible through two different methods, either in the office or alongside your home oral health regimen. Keep an eye on the strength of your enamel through this process with the assistance of a qualified dentist. While you are here, speak with your provider about the repair of minor chips with dental bonding!
Whiten With An Eye On Your Health
Whitening is a prevalent treatment, as stains can easily take hold within otherwise healthy enamel. Even with diligent dental health hygiene care, you might still wind up with lasting stains on the surface of your teeth. Years of stain accumulation can leave you with a dull or yellowed smile.
We offer treatment for this condition in two forms. Take our trays home with you and improve your appearance alongside your nightly dental health care. If you are looking for an even quicker option, an in-office whitening can give you a brighter smile in typically about an hour. Speak with your provider and see if this is the right fit for you.
Your Elegant Enamel Repair Options
Since your enamel does not regrow, the consistent maintenance of this tissue is vital to the lasting strength of your smile. Unfortunately, accidents do happen, and it is helpful to speak with a dentist quickly after damaging your teeth. Dental bonding uses composite resin to restore your enamel in instances of tooth trauma. After polishing, this material blends in with your natural material!
Timely Cosmetic Dentistry In Houston, TX
Call MMC Dental in Houston, TX at 713-926-8896 for more information on how you can achieve a neater smile with speedy cosmetic dental enhancement. Lift years of extrinsic enamel stains with our options in teeth whitening. Take your care with you to go with at-home treatment or see an improvement with one appointment. Your time is important to you, so speak with us about how whitening can help. For the repair of minor chips and breaks, speak with your provider at your appointment about dental bonding. This process uses a composite resin to restore your tooth to a full size and shape.