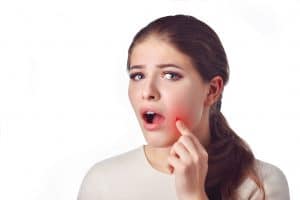 Have you found yourself faced with a dental emergency? Right now, we're closing our doors for routine preventive and cosmetic treatments, but we're still offering emergency services for patients in the Houston, TX, area. When should you see our team for treatment, and what steps can you take to address serious oral health concerns?
What is a Dental Emergency?
We consider a dental emergency to be an injury to your teeth or gums that isn't life threatening. These are concerns that need to be seen and treated by your dentist as soon as possible to prevent serious complications for your oral health. For example, a chipped or cracked tooth is an emergency situation, as is knocked-out teeth, objects caught between teeth, sudden tooth pain, or restorations that become loose or lost, such as fillings or crowns.
How Should I Respond?
Once you experience dental emergencies, please let us know right away. We will schedule an appointment to see you and offer treatment. In the meantime, you can take a pain reliever to ease any discomfort. If you chipped or broke a tooth, rinse with warm water. If you can recover any bits of your tooth, then bring them with you wrapped in tissue or in a small container. Using a washcloth, you can stem the bleeding. A cold compress or ice pack against the side of your face is an excellent way to control facial swelling.
If you knock a tooth out, then pick it up by the crown or the visible portion, and then place it in a glass of milk or salt water. Bring it with you when you see us. Again, use a washcloth to control bleeding and a cold compress to help reduce swelling. If an object is stuck between your teeth and causing discomfort, only use floss to try and dislodge it, otherwise you risk damaging your teeth or gums. Finally, if you have a loose or lost restoration, bring it with you in a small container, and avoid sugary foods and drinks, as these exposed teeth will be very sensitive.
Our Treatment Options
When you arrive, we will schedule your appointment to ensure you're alone in the waiting room. We also clean and disinfect surfaces throughout the waiting room and office in between each visit. With a dental bonding or a custom crown, we can repair minor or severe damage. We can replace your restorations, and also gently remove objects stuck between your teeth. We can identify the factors behind your toothache, placing a filling or crown to address a decayed or infected tooth.
DO YOU HAVE QUESTIONS?
Our team is ready to help you maintain a healthy smile when you face damaged teeth or poor oral health. To learn more, schedule an appointment by calling MMC Dental in Houston, TX, today at (713) 926-8896.